Gooood morning, afternoon and evening people! I'm in an unusually good mood and I've got plenty of time, so I thought I would go test out the forum feature and share something I noticed with you all!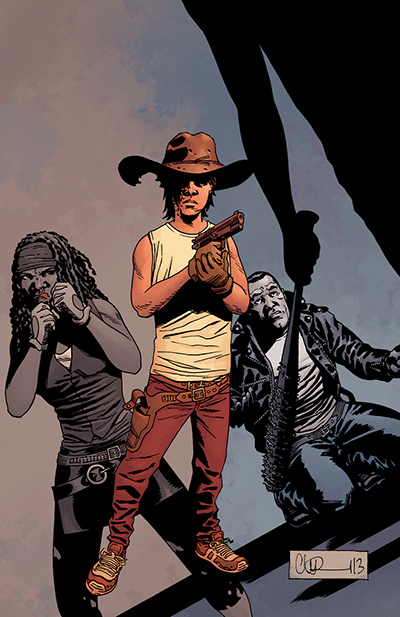 I was looking over this lovely new cover a few days ago when I noticed what may be classic Kirkman tomfoolery! Now direct you attention to the silhouette holding Lucille, if you take a gander at the perspective, you'll see the silhouette isn't facing Negan but Michonne! Could this be the end of our favorite katana wielding heroine? Will see get Lucilled? (She is looking rather beaten there.) Will danger mouse make it out alive? I suppose we'll have to wait...
Discuss below, why don't you?