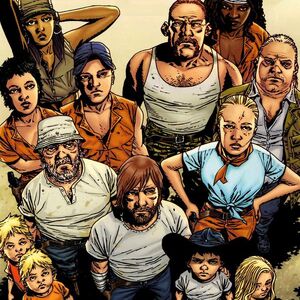 Welcome to The Walking Dead Wiki, Domitron3!
There's a lot to do around here, so we hope you'll stay with us and make many more improvements.
Recent changes is a great first stop, because you can see what pages other people have been editing, and where you can help.
Questions? You can ask on the "discussion" page associated with each article, or post a message on my talk page!
Need more help? The Community Portal has an outline of the site and links to pages to help you learn how to edit.
Please sign in every time you edit, so that we can recognize you as an established user.
We're really happy to have you here, and look forward to working with you!
CamTheWoot (talk) 02:16, April 22, 2016 (UTC)
Salutations,
May I inform you that there is an existing blog rule and it says that blogs should reach the 300 word quota. I'm afraid your blogs obviously doesn't comply with the rule and both are subject for deletion. Please don't be discouraged though. Next time do elaborate the topics you have in mind like plot direction, character development, why you love it/them, etc. as long as it is TWD related OR if you want just go to the forums. I hope you understand. Thank you and have a great day! --WalkerMaimer (talk) 14:50, April 22, 2016 (UTC)
RE: Kate Determinant
Edit
Yo, Kate can't actually die in the episode. However, she can end the episode with two different statuses; Unknown or Alive, making her determinant. 190px (T|B|C) 22:54, March 29, 2017 (UTC)
Community content is available under
CC-BY-SA
unless otherwise noted.