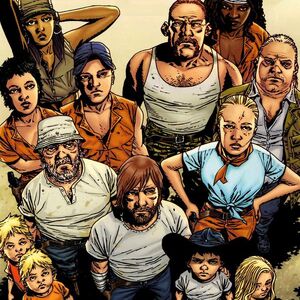 Welcome to The Walking Dead Wiki, Greeneyedgirl927!
There's a lot to do around here, so we hope you'll stay with us and make many more improvements.
Recent changes is a great first stop, because you can see what pages other people have been editing, and where you can help.
Questions? You can ask on the "discussion" page associated with each article, or post a message on my talk page!
Need more help? The Community Portal has an outline of the site and links to pages to help you learn how to edit.
Please sign in every time you edit, so that we can recognize you as an established user.
We're really happy to have you here, and look forward to working with you!
MaDrummer (talk) 06:56, August 22, 2014 (UTC)
Can you vote in support of me on the Staff Requests page? NJD is awesome and no one should mess with him (talk) 05:08, November 30, 2015 (UTC)
they said that the house is all they have left of him , Brenda says she misses him everyday and they don't talk about him they just talk briefly about his legacy so I believe he should be dead so please don't change it.
Community content is available under
CC-BY-SA
unless otherwise noted.