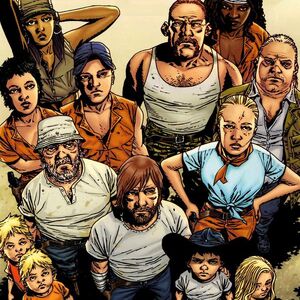 Welcome to The Walking Dead Wiki, HanataSanchou!
There's a lot to do around here, so we hope you'll stay with us and make many more improvements.
Recent changes is a great first stop, because you can see what pages other people have been editing, and where you can help.
Questions? You can ask on the "discussion" page associated with each article, or post a message on my talk page!
Need more help? The Community Portal has an outline of the site and links to pages to help you learn how to edit.
Please sign in every time you edit, so that we can recognize you as an established user.
We're really happy to have you here, and look forward to working with you!
Mistertrouble189 (talk) 14:38, October 31, 2016 (UTC)
Hi Again
Edit
Do your check your talk pages? lol I left you message on OP and OP Spam wiki Roranoa Drake II (talk 17:41, November 10, 2016 (UTC)
Oh np lol. I have just been meaning to ask you if would help us out with the chapter stubs. I also wanted to invite you Discord Chat (it's a new chat with a bunch of improvements that I'm testing with other wiki users) https://discord.gg/USPmUCa Here's the invite link. Also, if you ever need help with anything Wikia related just find me on Discord and I can show you the ropes :P Roranoa Drake II ([[User_talk:Roranoa
Community content is available under
CC-BY-SA
unless otherwise noted.