watch 01:50
Wiki Targeted (Entertainment)
Play Sound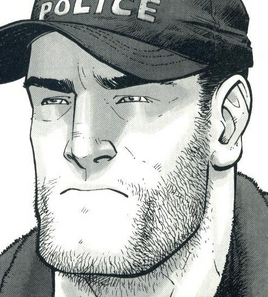 Envy is a resentful emotion that occurs when a person lacks another person's superior quality, achievement or possession and wishes that the other lacked it. It's a common theme in The Walking Dead universe.
Occurrences
Hershel scolds Kenny that his son is alive and Hershel's is dead.
Lilly becomes envious of Kenny when he leads the group in the pharmacy, making a scowl as Carley agrees with him, saying "You got it, boss." (A New Day)
Larry becomes envious of Lee when everyone seems to like him as a leader. (Starved For Help)
The group is envious to the St.Johns since they have food.
The bandits are envious towards others who have supplies.
Jolene is envious about Lee having Clementine, and so she steals her hat. (Starved For Help)
Vernon's group and Lee's group were envious of Crawford since they had supplies.
The Stranger seems envious about Lee having Clementine, and so he kidnaps her when the group isn't around. (Around Every Corner)
Lee's group becomes envious towards the Stranger since he has Clem.
Leland becomes envious towards Dee since she has a present for him. (Bonnie's Story)
The dog was envious of Clementine since she had food. (All That Remains)
Clementine is envious of the cabin survivors since they have supplies. (All That Remains)
Coming
Coming
Community content is available under
CC-BY-SA
unless otherwise noted.