Hey there, I'm Geo. I'm a user here at The Walking Dead Wiki. First heard of the Walking Dead games a while ago (since around the time when season 2's finale came out and people were going crazy over the endings). Eventually, before the Final Season came out, I watched a youtuber named Berleezy play the game for the first time and I got sucked into the story and became a fan of Telltale's The Walking Dead. When The Final Season's final episode was around the corner, the tv show started to peak my interest (I heard countless spoilers about the show before I decided to check it out like Glenn's death, but I didn't care since it seemed interesting). Now I can proudly say that The Walking Dead is probably my favorite franchise.
"Winner of over 90 'Game of the Year' awards."
This user is a fan of Telltale Games' The Walking Dead.
This user is a fan of Clementine.
"I'm still. NOT. BITTEN. I never was. And you left me out here to die."
This user is a fan of Kenny
Long live Kenny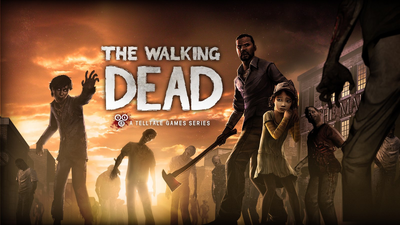 This page contains the rankings of Geo1234.
Character Key
Green links - Alive Characters
Red links - Deceased Characters
Blue links - Unknown Characters
Purple links - Determinant Characters (not italicized = Alive/Dead, italicized = Dead/Undead)
Episode/Season Key
Red links - hated ones.
Orange links - disliked ones.
Blue links - neutral ones
Green links - liked ones.
Limegreen links - strongly liked ones.
Deeppink links - loved ones
Gold links - the best ones (only for the highest-ranking ones when they're in "Loved" category).
---
---
Community content is available under
CC-BY-SA
unless otherwise noted.