"All hail Lenora."
—the true protagonist of fear.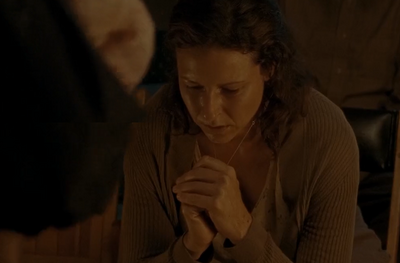 "Anna."
—continuously praying she'll return one day.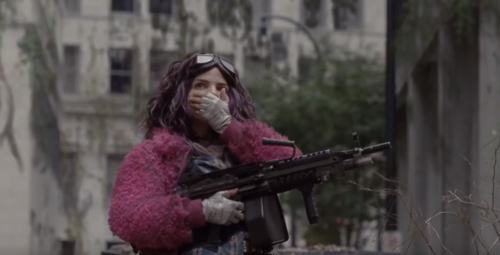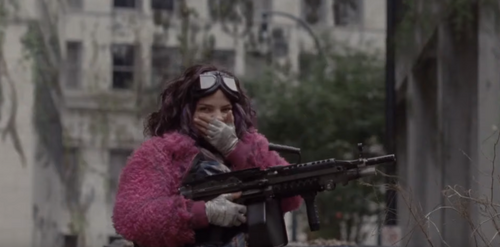 you know we love a good laugh chile...
sherry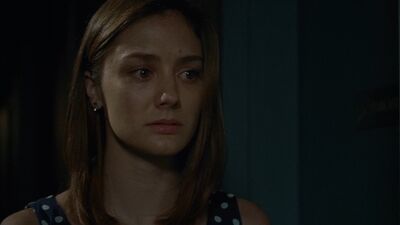 " D -- we always said that if we got separated, I should come back here and wait for you. You'd show up with beer and pretzels. You remember that? I know. You probably don't. You always said that when we started dating, you forgot to tell me you had a shitty memory. You used to get so frustrated by it knowing you wouldn't remember those good days, those special days. I felt bad for you. I remember you said there was so much you wanted to hold on to, and then it'd be gone. But you're lucky you don't remember things, D. I wish I could wait for you now. But I don't know if you'd come with me or if you'd take me back there or you'd kill me. You didn't want to live in that world, and I made you. I did what I did because I didn't want you to die. But now you've killed, and you've become everything you didn't want to be, and it's my fault. You were better than me. Most people are. I let Daryl go because he reminded you of who you used to be, and I wanted to let you forget. I don't think I'm gonna make it out here, but you're wrong. Being there isn't better than being dead. It's worse. I hope you realize that, and I hope you get away. I hope you remember the good days, even just one of them, but I don't think you will. I don't think you'll ever read this. I loved who you were. I'm sorry I made you into who you are. Goodbye, Honey."
—Sherry.
javier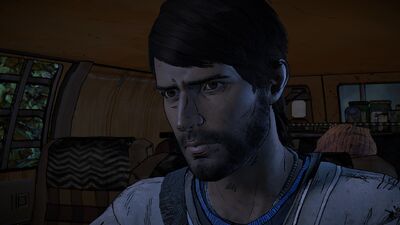 "There's a way. There always is, no matter how lost you are. You just have to keep looking, until you find it."
—Javier to David. (Determinant)
alicia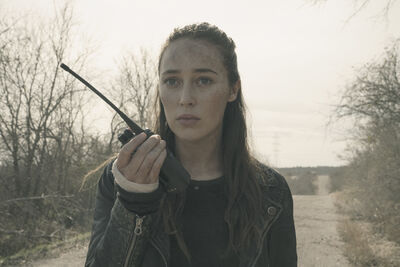 "We should have talked my mom into leaving. [...] But we wanted to believe. That's why my brother is dead."
—Alicia to Althea, while being videotaped, about the Dell Stadium's fate and his brother's demise.
About Me
Hi, I'm a huge fan of The Walking Dead TV Series, Comics, Video Game, and Fear The Walking Dead (S1-S3). Additionally, other shows and franchises I enjoy are: Life is Strange, The Handmaid's Tale, Atypical, On My Block, Why Women Kill, Good Girls, Little Fires Everywhere, American Horror Story, and The Society. <3
To-Do List
Sort through 915 fair extras, upload accordingly.
Finish s10 Whisperers.
Start on Fear s1 revamp before August.
This user is a fan of Chloe.
She fought the hard fight!
Favorite Characters
Community content is available under
CC-BY-SA
unless otherwise noted.