About me
Hi, I'm Liam. Or as I've been known across this or other wikia/forums Jaga. Sometimes I go under the name Puca. It's confusing I know, but my younger self had no idea how annoying it would be if all my usernames were different. So here we are.
I'm a huge fan of the walking dead (obviously). The show is probably my biggest interest, but I'm a huge comics reader too, even if I've only started collecting individual issues in the last couple of years. I love FTWD, maybe more than the main show, and while it took some time to get going, each episode built on the last, with the first three seasons being constantly improving. I'm yet to finish season four, so no full opinion just yet. I've played some of the Telltale games, and while season one is perfection, the further it's gone on, the more problems I have with not only the story, but the way Telltale make (or made) games. I've never dabbled in too much of the other stuff like the novels or social games, but the novels is definitely on my list.
As you can see by my profile, I'm not too much of an active editor. while I love to edit articles, I'm a little slow so people often beat me to the bits I'd be good at. Therefore I spend most of my time writing blog articles or discussing things on forum posts. I'm a very creative individual, and care a lot about analysis and having my go at improving things I don't agree with. I love stories and hope to be a scriptwriter after graduating, so apologies of my constant fan-fiction annoys you, but I find interacting and dissecting a story like the walking dead helps me understand more about makes good writing, and how to construct my own.
enjoy my profile!
Users I like
Rankings
Show
Here's my rankings of each season of the show:
Fear
My rankings of each season of Fear, not including four yet.
Game
Note: I haven't played Seasons 3 or 4 yet, so no score here.
Comics
There's way too many to rank, so here's my top five in no particular order, though fear the hunters is my definitive number 1 volume.
Videos
On my channel Puca Films, I make pop culture content and discussions. Here's the ones that relate to the walking dead.
Favourite Characters
Note not everyone will be up to date status-wise, so bare with.
TV Show
Comics
Special Mentions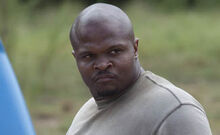 I am a huge fan of T-Dog! He is a cool guy who is the show's happy accident. I really like the underdog, and I think a character surviving three seasons when he was only due to do two episodes is both hilarious and bad-ass. Plus IronE Singleton is supposedly a super nice guy at Cons and WalkerStalker, so I'd love to meet him one day. I wish he survived, reunited with Merle, and had taken Bob Stooky's place on the show. I'd love to see his version of the Tainted meat scene.
-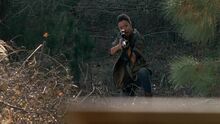 I am also a huge fan of Sasha! I think she was the most underrated member of the Pre-Alexandrians (aka everyone that turned up to Alexandria with Aaron) and her storyline is Season 5 is one of my favourites in the show. It really made her unique, relatable, and a valuable member of the group. Not to mention her fantastic sniping abilities showed us what Andrea could have been. Unfortunately her arc went downhill after Season 5 and she was very much lost in the mix. Somewhere out there is a world where Sasha got her due.
-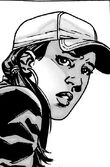 I am also a fan of comics Rosita! She was an underused character, but her traits as a more soft-centred survivor is what stood out to me. She was emotional, kind and caring, traits that are not usually shown as 'strong', but she was a strong survivor because of those traits. I think it's a great set of skills, and is also a cool inversion of the typical 'fiery Latina' cliche in media. I only wish her TV counterpart was more like her.