Hey there Walking Dead fans!
Are you counting down the days until the Season 4 finale like we are? Throw a viewing party for some of your friends and serve our zombietastic dishes, fit for any apocalypse. It takes real brains to throw a killer party- so get planning!
Who doesn't like a good eyeball or two? Keep an eye out for Carl while you dig into these devilish appetizers.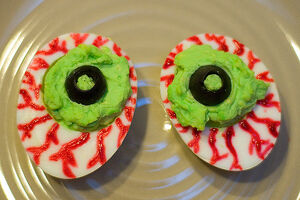 These zombies haven't risen from their graves yet- they are baked and fresh out of the oven for your dining pleasure. This recipe is a twist on the classic Pigs in a Blanket recipe.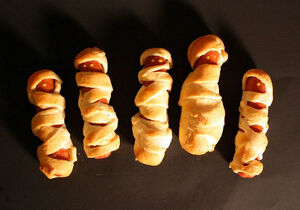 All zombies appreciate finger food at a party so satisfy your guests with these bloody pizza fingers.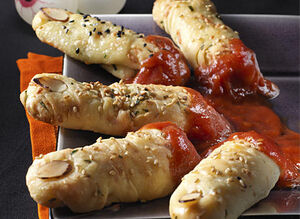 Rip off a body part or two- of cookie dough, that is. The blood oozing out of the body parts is sweet, strawberry jam.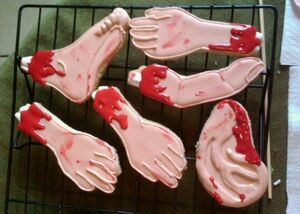 You didn't think we were going to prepare an entire Walking Dead menu without making you eat at least some brains, did you? Of course not. This special edition beer will be released this weekend. It is flavored with organic cranberries to give it a blood red color. The surprise ingredient is smoked goat brains- but don't let that scare you! It's all in your head!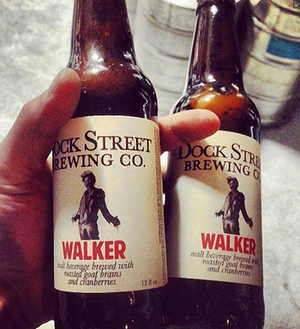 Which food/drink would you want to try?
---
---
Community content is available under
CC-BY-SA
unless otherwise noted.