National Post Zombie Statistics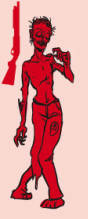 Hey guys!  Well the first half of the third season is over and I'm sure you all enjoyed it. I stumbled upon something that I think you all might find quite interesting. Essentially, it is a statistical look back at the Walking Dead series so far. Sound boring? Well it's actually pretty cool. It is representation of the amount of zombies in all of The Walking Dead so far. It has information on who killed each zombie and with what weapon. It also has number of zombie kills for characters and a whole bunch of other cool information! Check it out here: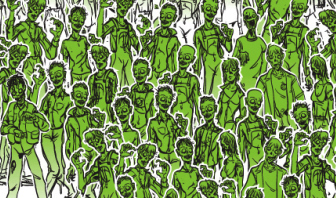 If you actually go through all of the walkers, you will notice that some of them are notable walkers that play a somewhat-significant role in the series. Here are some posted below. See if you can recognize them! Let me know if I missed any you would like me to add.
And a notice about the newest fight! Vote now on my profile page! Recommend fights you want to see in the future on my talk page. I am open to all suggestions!
Community content is available under
CC-BY-SA
unless otherwise noted.