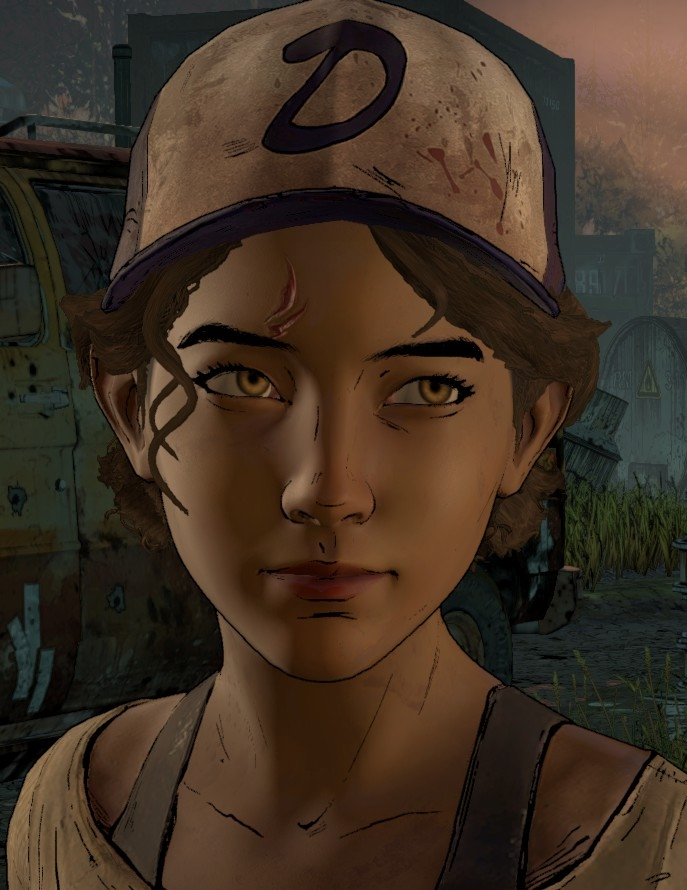 All welcome. Did a little social survey among their friends and relatives who are not familiar with the universe of the Walking dead. I showed them a picture of Clementine from season 3 video games and asked everyone the question: "How old is she?".
I interviewed 50 people:
38 of them with certainty, said that her age varies approximately in the range of 18-22 years.

When I revealed her true age, many of them were surprised. Many of them motivated their answer by the fact that she has no facial features are inherent, according to them, children 13 of age, namely, chubby or rounded cheeks, etc.

9 man, as they afterwards said, he felt the catch in question, and on this basis, given the age of 13-16.
Others 3 person suggested that she is 17 years old.
Most of the players, I think, will agree with me that Clementine doesn't looks for 13 years, she looks much older. In this regard I have a question for all of you: how do you think the developers have made her look older than her age. Your opinion?
Trivia from me:
I want to say that similar to other characters not observed

I want to draw your attention that as another example showed a photo of Gabe Garcia, he is about 12-15 years, but he looks older than he is.
Sarah and Becca from season 2 of video games look like teenagers seem older than they are. The maximum error of the age is given within 2 years, while Clementine has this limit reached 9 years I have interviewed.

Assuming that the developers make it intentionally over is easily explained by the fact that players want to see the already established personality of Clementine, because the time frame does not allow the game to run beyond the framework of the comic.