02-27-14 ( Philippine Time )
Blog Enrtry # 36
CODE: W.Maimer - (BE36)
WalkerMaimer's Review on "Claimed" and Master Review Blog
- WalkerMaimer, Jonin, SL, MMf, RWr
Countdown
11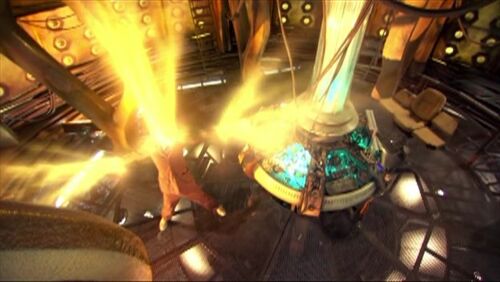 From the Maimer
Salutations,
Hi Guys, WalkerMaimer is back again to give you my review on " Claimed "
Here are some few things that all of you should keep in mind:
I am sometimes NOT grammatically correct so pardon me.
Off-Topic is allowed
No violence within the blog (Offenders shall be reported to the Admins).
Do not hesitate to express your thoughts, let it all out.
Enjoy! =D
Verdict
---
Last Episode Recap:
---
Beth and Daryl are lost in the woods, stuck with each other. Tyreese along with Lizzie, Mika, and Judith reunites with Carol, not knowing that she killed Karen and David back at the Prison. Maggie discovers that her husband, Glenn, is alive yet does not know where he went. Glenn searches for Maggie in hopes that he could find her in the Prison, he instead finds Tara and collaborated with her to escape the "graveyard", Glenn then weakens and faints while her female companion meets a group of three.
---
This is an ok episode, nothing much happened except for the "Bandits" part and Rick wearing that jacket similar to what his comic counterpart wore. I can say that the season around this part is getting weaker and weaker similar to that of Season 03, when Part A is good and Part B plummeted but I think this season wouldn't go to that level of catastrophic proportions. Anyways, I still think that things will get better.
---
Now, Let's begin the review.
---
Michonne and Carl
---
Is it me or the writers are hinting something on Rick's future love interest is Michonne? If that would just happen then I'll go with it! It could work seeing the dynamics of Lincoln, Riggs, and Danai's acting blends well with each other making them comfortable to watch whenever they are together, So I wouldn't wonder of that relationship happening.
There is only thing I'm having mixed feelings on and it's Michonne's wardrobe. It's fine but this is The Walking Dead and not Pirates of the Caribbean. Oh How I missed The Governor back in "Live Bait" LOL.
---
Rick and the Bandits
---
The Rick scenes were decent for me. Bandits or Marauders? Either way I can say that these are the men that we saw in the comics.
Though I have one disappointment, I did not see Rick slit throat a bandit.
---
Glenn, Tara, Abe, Eugene, and Rosita
---
Glenn having grounds in becoming enraged is a thumbs up and Tara is starting to grow on me even more.
Next Episode: I think this is gonna be those Daryl centric episodes we've been hearing, but what's the point of it? Another seasonal exaggeration? Would he die? or the episode will be the stepping stone for cardboard's development? But seriously, If this is gonna be a Daryl focused episode alone then it's BS! I mean look, Daryl's story is long since over and right now AMC and even the writers are sticking themselves on him. We need characters like Tara, Eugene, Abraham, Rosita, Bob, and Tyreese to develop and not some cash cow. I sense a rant in next week's review! (Still depends on how the episode will go)
In Memoriam
Today, We honor those who died: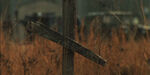 Critics' Grade
"Claimed"
| Story | Acting: | Total |
| --- | --- | --- |
| 4 | 4 | 8 |
Master Review Blog Introduction
---
---
Master Review Blog
---
---
Salutations,
With my review shared to the entire community, It's now time for you guys to leave your review or thoughts about the episode "Claimed". Just remember to take things in a civilized manner and respect each other's comments. So, what do you guys think about the episode.
Poll
What do you guys think of the episode?
Closing
I am Closing this blog with unending gratitude in reading my review: "Claimed", Please do not hesitate to leave your comments down below, You have my assurance that it will be respected.
Also, I am thanking everyone of those who made sure that their thoughts about the episode in the Master Review Blog.
This is WalkerMaimer telling you to have a Great Day and Stay Cool.
---
---
Community content is available under
CC-BY-SA
unless otherwise noted.